your neighborhood cafe & caterer
fresh fabulous food × Crafted with Love
Family owned and operated
We are a small, local, family owned restaurant that has been serving fabulous food since 2004. We use only the finest ingredients and prepare everything fresh in house daily. We offer our in house menu of salads, soups, paninis, and desserts, as well as dinner on Friday & Saturday nights. We also have a separate catering menu to meet all your needs from breakfast, lunch, desserts, appetizers and dinner entrees. Our catering services can include full on site service, delivery, or just pick up to suit any budget needs.
We love our customers and hope to make each one feel like part of our family. Thank you to an amazing community for your continued support!
Phone
(801) 292-2425
email platesandpalates@msn.com
Please DO NOT email orders,
We would be happy to answer any questions or send estimates for large events via email.
Location
390 north 500 west
Bountiful, UT 84010
Hours
M-Th 10a-6p
Dining room closes at 4 M-Th
take out only 4-6M-Th

F-Sa 10a-8p
Su closed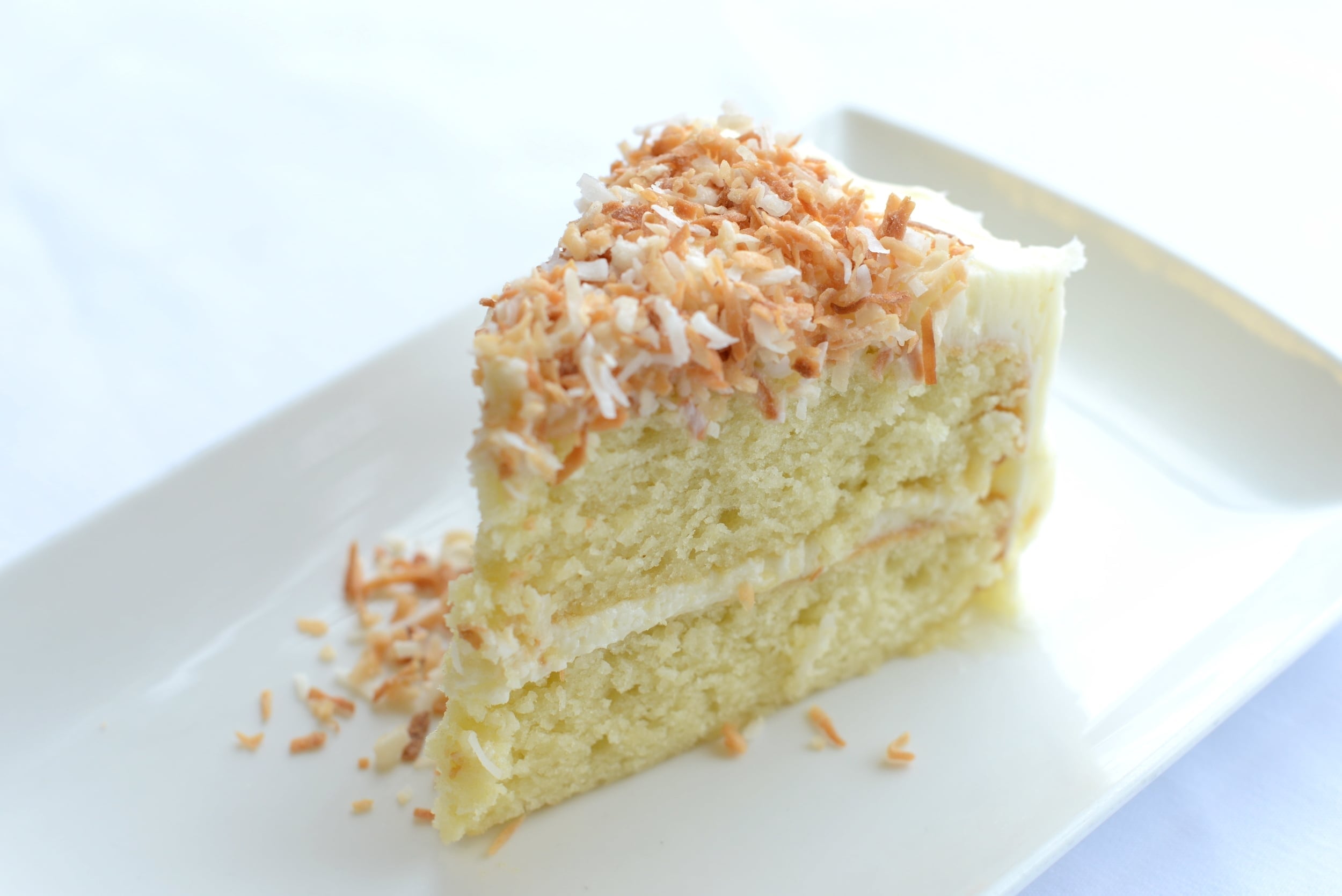 CATERING MENU
Although we require a MINIMUM of 72 hours notice on all items (except salads), we are often booked many weeks or even months in advance and may not be able to accommodate some orders. We do offer delivery on orders over $250 for a small charge, please email for pricing on full on site service
Bowls of Salad- Serves approx. 20-25 sides
$43- Pear & Pecan, Chicken Fajita, Cranberry Nut, Chicken Caesar
$44- Chef's, Waldorf, Buttermilk Potato
$45- Lemon Tarragon Pasta, Greek Orzo
$46- Quinoa & Kale, Roasted Vegetable & Black Bean
$48- Shrimp & Spinach
Soups-must order in 4 Qt. increments -$56
Chicken Fiesta Potato Leek White Chicken Chili
Corn Chowder Chili
Fire Roasted Tomato Basil
Cheesy Potato Bacon Broccoli Cheese Minestrone
Chicken Noodle Tomato Rice Split Pea & Ham
Ham & Lima Bean
Creamy Cauliflower
Cream of Portabella & Wild Rice
Coconut Curried Lentil
Pumpkin Bisque*
Curried Apple & Butternut Squash*
Cheesecakes- 9" round $31, or 24 (2"x2") bars $45
Chocolate Almond
Lemon
Lemon Poppyseed
White Chocolate
Coconut
White Chocolate Orange ($47)
Chocolate Peanut Butter($47)
Vanilla Bean
Vanilla Cardamom
Ginger Lime
Mocha
Salted Caramel Chocolate ($47)
Coconut Lemongrass
Chocolate Coconut
Lavender Honey
White Chocolate Strawberry($47)*
White Chocolate Cranberry ($47)*
Lemon Blackberry Swirl ($47)*
Chocolate Orange
Cookies & Cream($47)
Pina Colada
Biscoff Cookie & Nutella ($47)
Chocolate Mint
Pumpkin*
Eggnog*
*Seasonal
Cookie Bars- 24 2"x2" bars $35
Heath Fudge Brownies (or custom brownie flavors available, price varies)
Milk Chocolate, Pecan & Coconut Blondies (must be served the day made)
White Chocolate, Apricot & Pistachio Blondies (must be served the day made)
Chocolate Ganache Bars
Cakes- 9" Double Layer $44
our cakes are best when served they day they are made
Coconut Valrhona Chocolate Carrot Red Velvet
Rum (Bundt $32) Vanilla Lemon Cranberry Pumpkin Upside Down ($34)
Cupcakes $3.10 each, multiples of 24 only, Mini $1.15 each, mulitples of 60 only
See Cakes above for flavor choices (rum not available in cupcake)
Custom Event Cakes Available please email to share your ideas and for pricing
Finger Foods
Mini Phyllo Pastry Cups-must be filled and served immediately, 60 minimum order
Creamy Artichoke .70 each, with crab 1.05 each
Smoked Salmon Mousse 1.05 each
Chicken with Balsamic & Sundried Tomato .95 each
Skewers- 4", 50 minimum order
Caprese- 2 tomato, 2 mozzarella ball, balsamic, basil $1.95 each
Garlic Lime- 2 Shrimp, 2 cucumber, peanut sauce $2.30 each
Mediterranean Shrimp- 2 shrimp. Tomato, artichoke, basil $2.30
Sandwiches-multiples of 24 only (same kind)
Chicken Salad Croissant $2.95 each Shrimp Salad Croissant $3.55 each
Ham, Roast Beef ($2.55), Turkey mini dollar sandwich with choice of cheese $2.20 each
Zucchini, Sundried Tomato, Bell Pepper, Basil, Provolone $2.15 each
Cheeseballs- serves approx. 15-20 $20
Sweet Garlic & Onion, or Southwestern
Dip- serves approx. 20-$40
Creamy Artichoke and Parmesan with crackers
Entrees- minimum order of 2 pans of same entrée- 9"x12" pan serves approx. 10
Chicken, Pesto & Mushroom Lasagna $50
Italian Sausage Lasagna $50
BBQ Beef (for sandwiches) $59
Burgundy Beef $65
Harvest Pork $65
5 Spice Asian Pulled Pork (for sandwiches) $59
Breakfast- 9"x12" pan, serves approx. 10
Lemon Ginger Berry Bread Pudding $38
Potato, Green Chile, Bell Pepper, Onion, Sausage, Cheddar Egg bake $40
Garden Vegetable & Parmesan Egg Bake $40
Ham, Gruyere, Potato, Caramelized Onion Egg Bake $40
Fruit, Vegetable, Artisan Meats/Cheeses Trays Available- ask for pricing and seasonal selection
Baci Rolls $4.75 per dozen
Do you take reservations?
Sorry, our tables are first come, first serve. You may be seated when your entire party arrives. If you have a large party you may call ahead and we will do our best to accommodate you. Our peak hours are from 11:30-1, so you may consider coming at an off time if you have a large group. We do rent our space Mon-Thursday from 6:30 pm-10. Hourly charge plus food. 25 Guests minimum, 65 maximum.
How much is catering per person?
As each event is different it is extremely hard to give you an estimate until we have more information. If you can give us a general guest count and either budget or an idea of the kind of menu you would like (finger foods, salad buffet, full dinner/entrees), then we are happy to get you an estimate. The best way to do that is to email platesandpalates@msn.com Our catering menus are structured differently than most. Our menu items come in certain quantities, such as bowls of salad, 9x12 pans of entrees, sheets of dessert bars, so it is not a per person charge. We can help you over the phone for pick up or delivery orders for under 100 guests. For events larger than 100 guests or any size event wanting on site service, we prefer a consultation via email or in person. We have coordinated many events from afar if you are not local. We can generally work with any budget.
How can I book my event?
After we have menu selections and a very rough guest count, we will give you an estimate. If the estimate is agreeable, we will then take a NON-REFUNDABLE deposit, amount depending on estimate and services wanted, and then your event will be booked. Your date is NOT saved until we have a menu and deposit. We can fine tune the quantities/ guest count within 10 days.
What catering services do you offer?
We offer pick up or drop off on disposable serving dishes. We also have a full service option that includes servers, your choice of serving dishes, set up of food (we do buffet style only), refilling of buffet throughout event, clearing of guest tables, clean up of buffet and kitchen. We do not provide guest tables, chairs, decor. There is an hourly charge starting at $150 per hour (3 hour minimum) and up depending on your menu, servers needed, guest count. Please call or email for details or to schedule a consultation.